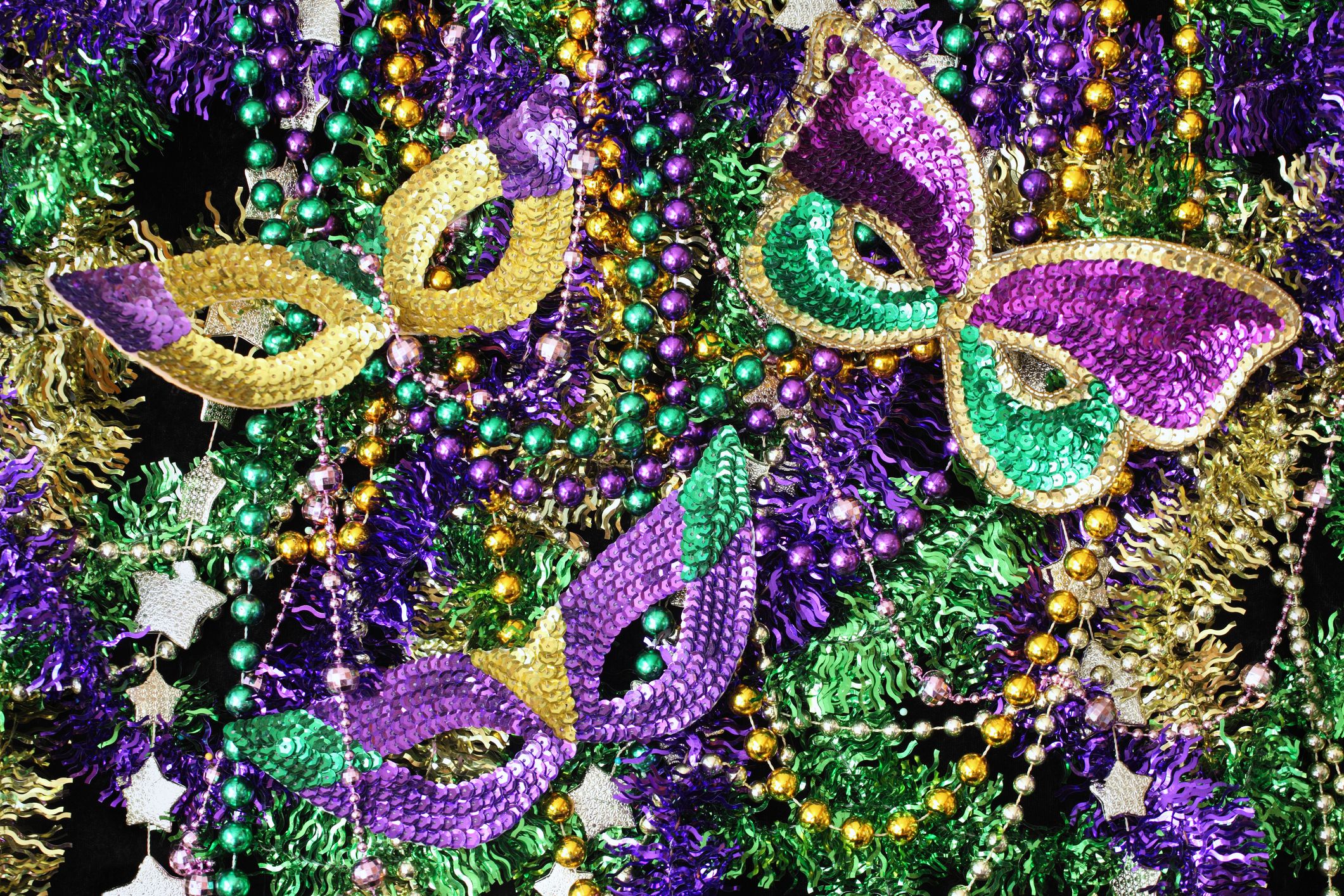 Mardi Gras
The Mardi Gras will be held March 2nd from 6:30 pm - 9:00 pm in the Parish Center.
Tickets will be on sale in the vestibule after all masses during February and in the parish office, or CLICK HERE to purchase your tickets now.
Tickets - Adults $8.00; Ages 4-12 $5.00; and 3 and under are free.
Raffle tickets will also be on sale for an 8" Samsung Galaxy Tablet!
Dessert Donations -
We are looking for delicious desserts for a "Dessert Cash & Carry". Please contact Belinda Glodowski by phone or email if you are able to donate a special dessert. You can reach Belinda at 304.991.5122 or by email at Belinda Glodowski if you are able to donate.
Silent Auction Donations -
We are also looking for new or gently used baskets and items to fill those baskets. Please contact Jodi Boylen 304.483.6171 or by email at Jodie Boylen if you are able to donate.
---
Soup and Social
Have you wanted to grow your prayer life but just didn't know how or where to start? Join Father John Rice and Dr. Tim Gray for "Into The Desert," a six week mini course on prayer this Lent. We will gather on Monday evenings for soup and social at 6:00 followed by an instructional video and moderated discussion for each of the methods that are presented. You can join us for any one or all six sessions. If you cannot be present, but would like to participate, simply
CLICK HERE
and you will see a link to the videos and discussion groups online.
We hope to have a variety of soups & salads each week, so please call the office to let us know you are coming, and to sign up for bringing something. That way we can make sure there is enough for everyone!
---
Congratulations Deacon Doug
Many parishioners gathered together to congratulate Deacon Doug on his recent retirement!
Congratulations and thank you for everything that you have done for our parish!
Mission Statement
We, the faithful of St. Francis Xavier Catholic Church, enjoy a rich and varied heritage and, guided by the Holy Spirit proclaim and live the teachings and example of Jesus Christ and His Church. With Saint Francis Xavier as our model, we selflessly offer ourselves in service to God and one another. We seek always to promote the sanctity of human life and inherent dignity to be afforded to all God's children. We seek to witness our faith, promote a sense of community, foster the family, protect the weak, comfort the sick and dying, and announce the good news of salvation to all. We join our hearts and minds by lifting our hands in worship and fostering Christian education and action.
Weekly Readings
Weekly reading
Weekly reading
Readings for the week of February 17, 2019
© Liturgical Publications Inc
New Parishioners Online Registration Form
If you would like to become part of our parish. Please complete the New Parishioners Online Registration Form by clicking HERE.
Online Giving
Protecting God's Children
To report an incidence of suspected child sexual abuse, please contact your local law enforcement agency, or you may confidentially contact WV Child Protective Services at 800-352-6513. To report suspected cases of sexual abuse by personnel of the Diocese of Wheeling-Charleston to the Diocese, please contact the Diocese at 888-434-6237 or 304-233-0880.
Mass Times
Monday & Friday 12:10pm
Tuesday & Thursday 8:00am
Wednesday 7:00pm
Saturday Vigil 5:00pm
Sunday 10:30am & 5:00pm
Office Hours
Monday thru Friday 9:00am - 4:00pm
Bible Search